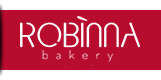 Contact Us:
No. 3, Jalan Perdagangan 10,
Taman Universiti, 81300 Skudai, Johor, Malaysia.

Phone:

+607-555 9860 |

+6012-726 8130

E-Mail:

info@robinna.com.my
Welcome to Robinna Bakery
Robinna started back in 1989, specialising in the production of birthday cakes, Custom Made Cake and bread in Johor Bahru (JB). We aim to work towards being a shop that is well known for reaching out to households and families. Robinna has always stood firm by its principles to satisfy our customers' requests and create new products that everyone will enjoy. We hope by inventing new recipes and products, we can improve our products and make customers feel bliss in every bite
Contact Us for More Detail
Webteq Solution | The Website Company Since 2007
Webteq Solution Sdn. Bhd. was set up back in year 2007. Now, we have a group of 30 people, who are well prepared in  website design, web development, SEO (Search Engine Optimization), and web-based application. Our primary office is found at Taman Austin Perdana, Johor Bahru (JB). Other than that, in year 2020, Webteq has extended his web design office at Sunway Nexis (Kuala Lumpur KL).
Webteq = Website & Technology.
The corporation's primary mandate was Webteq Solution, yet it was later changed to Webteq Solution Sdn. Bhd. The company's nature, which is concerned with "websites" and "technology," inspired the name "Webteq." It mostly aims to assist persons with effective websites, SEO (Search Engine Optimization), and customized web applications.
The Strengths of Webteq – 1,500 websites, 75% Google High Ranking.
We've developed and built over 1,500 websites and web-based applications since Webteq was established in 2007. In addition, we've assisted over 75% of businesses in maintaining high rankings in Google search results. We assume that a website with a high Google ranking will assist in the generation of sales leads. To learn more about Effective Website, get in touch with us.
The Mission of Webteq
To help businesses through effective websites, by helping to enhance corporate image and increase sales leads".
To know more about Website + Google Ranking
"Are you looking to grow your company? Do you want to see if Website and Google search results can help your business? Do you want to learn how to improve your website's Google ranking? Contact Webteq , a Johor Bahru website design firm (JB).

We design effective websites at Webteq. "
Contact Us for Web Design Johor Bahru (JB) Kuala Lumpur (JB)
Web Design Johor Bahru (JB)

Webteq Solution Sdn Bhd
No. 34-01 & 34-02, Jalan Austin Perdana 2/23, Taman Austin Perdana,
81100 Johor Bahru, Johor, Malaysia.

E-Mail:

info@webteq.com.my

Tel:

+607-352 4437

Phone:

+6016-770 4437 (Mr Tey)

Fax:

+607-352 5437

Web Design Kuala Lumpur (KL)

Webteq Solution (KL) Sdn Bhd
Unit D-2F-12 Sunway Nexis, No. 1 Jalan PJU 5/1,
Kota Damansara, 47810 Petaling Jaya, Selangor.

E-Mail:

info@webteq.com.my

Tel:

+603-6730 4321

Phone:

+6018-311 4437 (Jason)
Webteq | Web Design Johor Bahru (JB) Kuala Lumpur (KL)